Grace to you and peace from God our Father, and the Lord Jesus Christ…
ROMANS 1:7
Welcome to TRINITY ANGLICAN CATHOLIC CHURCH!
We are a traditional Anglican parish that features the liturgies of the 1928 Book of Common Prayer and Anglican Missal and music of the wonderful 1940 Hymnal.
Please feel free to join us as our family gathers around the Altar of God to worship and celebrate the Holy Eucharist.
We welcome ALL who seek a firm and unchanging foundation for their Christian faith in this confused and troubled world. We proclaim the unchanging word of Jesus Christ.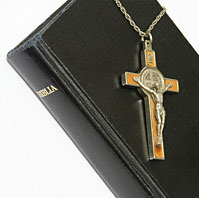 We are a mission church, a part of the worldwide Anglican Catholic Church. We are a small but growing group of believers who do our part to help those in need and make this world a better place. We are part of the Diocese of the South and our Bishop Ordinary is the Most Reverend Mark Haverland, who is also the Archbishop of the first Province of the ACC.
Our Clergy is Rev. Deacon Father Eugene Willis.